An Introduction to Medicare Insurance
Medicare-Eligible Health Insurance
An Introduction to Medicare Insurance
Medicare is the Federal health insurance program covering eligible persons age 65 or older and those under 65 with certain disabilities or end-stage renal. Medicare can help pay much of your health care cost, but it will not cover not all costs.
Medicare will not pay for deductibles, coinsurance, or prescription drugs. That is why there are other Medicare health plans available, such as Medicare Supplement health insurance (Medigap). Medicare Advantage, and Medicare Part D prescription drug coverage.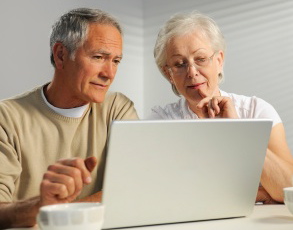 Below is a quick step-by-step guides to help clarify the often complicated landscape of Medicare insurance.
STEP 1: Understand Original Medicare.
You want to know what Original Medicare covers, doesn't cover, and its limitations of coverage before you decide which Medicare insurance might be right for you. Click here read How Medicare Works.
STEP 2: Learn the difference between Medicare Advantage and Medigap.

Medicare Advantage Plans (MA) can have $0 to low monthly premiums and added perks like drug coverage, dental, and vision. Depending on the plan you select, they can limit their network of doctors and hospitals.
Medigap plans do not cover prescription drugs and generally have higher monthly premiums. They can cover most or all of the out of pocket Original Medicare costs and offer extras like 365 additional hospital days and foreign emergency healthcare. Standard Medigap plans work with Medicare's nationwide network so if a doctor accepts Medicare, they should accept your Medigap plan. Once you become familiar with the benefits offered under by MA and Medigap plans, you should seriously consider which are most important to you. This free online tool will help you learn more and decide between Medigap and Medicare Advantage.
STEP 3: Learn whether or not you need a stand-alone drug plan.
If you go with a Medicare Advantage plan it may include presciption drug benefits. In that case, you will not need to enroll in a stand-alone drug plan. However, if you stay with Original Medicare and/or enroll in Medigap, you'll want to consider a Medicare Part D stand-alone prescription drug plan.


Ok It's time to get some Medicare Insurance quotes. If you would prefer to have personalized help at any time, feel free to visit our Senior65.com site dedicated to seniors or contact one of the licensed agents who are ready to assist you at 800-930-7956.
---